In a densely built environment, pipeline construction is becoming increasingly complex. Depending on the situation, the subsoil condition and the existing infrastructure, there are now several ways to install pipes below the existing ground level.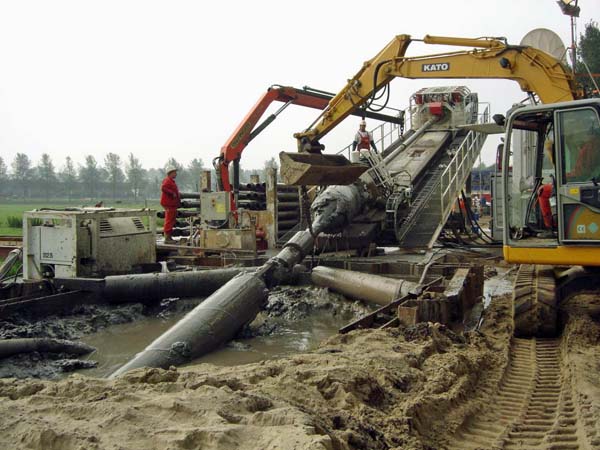 These may include:
Installation of pipes through open excavation;
Horizontal Directional Drilling HDD
Compression methods
For this particular Zafeco provides consultancy for:
The necessary soil research
Interpretation of soil research results
Subsoil modeling
Trench excavations and the optimal refill procedure in the trench where the pipeline will be installed
Calculation of settlements of an embankment on or near a pipe
Calculation of geotechnical parameters around a pipe
Consultancy of the installation depth and mud pressures of the Horizontal Directional Drilling
Design of possible building pits necessary to drill holes.
Consultancies can be made based on the ASTM or Eurocode 7 depending on the client request and project. The consultancy includes periodic reports and meetings with the client describing the progress, risks doubts and opportunities. Our consultants are willing to employ all their knowledge generating a flexible work process so that together we achieve a personalized and practical design.